Oh what I wouldn't give for a White Christmas.
I've got to know...does it snow for Christmas where you live? Here in Tennessee, it is pretty hit or miss. One year it will be almost 70 degrees and sunny at Christmas, and the next, it might get a little chilly.
This year's yuletide forecast? 50 degrees and partly cloudy. ❄ ❅
I can't remember the last time we had snow on the ground during Christmas. But that doesn't stop me from dreaming about a White Christmas. We have reached out to some of our favorite food and DIY bloggers for their very best White Christmas ideas. Which one is your favorite?
[show_shopthepost_widget id="2944097"]
White Christmas - Cakes + Cupcakes
Cake goals, anyone? I am so intrigued by the champagne buttercream.
this cake is so pretty, I don't think I could eat it. LIE! I could totally eat this.
Cranberry and orange is one of my favorite holiday flavor combinations.
Two of my all time favorites combined into one decadent cake.
White chocolate mousse is so creamy and light, and topped with mint candies. Love!
The classic holiday eggnog in a moist cake. So yummy.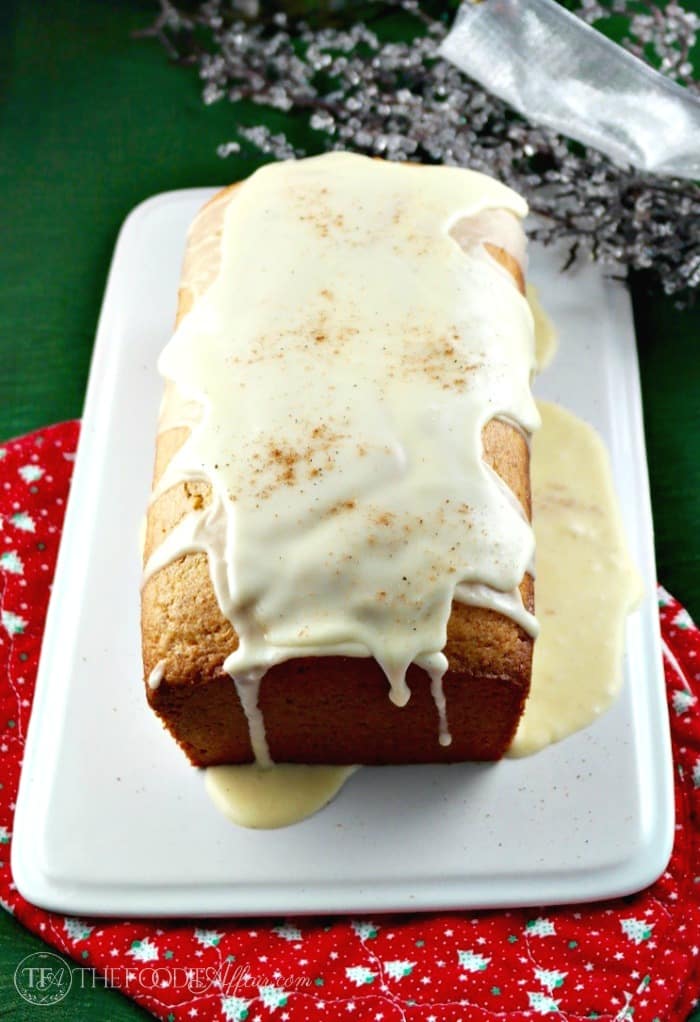 White Christmas - Cookies + Candy
This recipe for madeleines is literally perfect.
It isn't officially Christmas without snowball cookies, is it?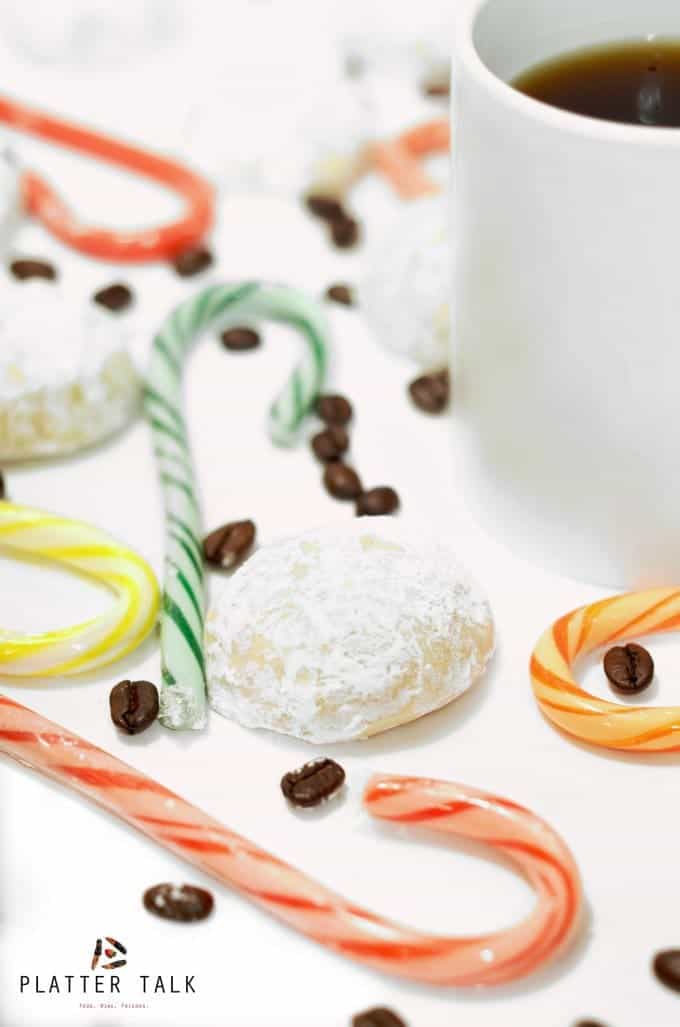 The creativity of flavors is off the charts with these homemade marshmallows. So amazing.
Citrus flavors are my favorites. And did you see these are Sugar Free. (Yay!)
These Christmas star-shaped sugar cookies are perfection with peppermint.
Loving the addition of cashews to these snow white cookies.
This is highly addictive. Sweet and salty with bits of cranberry tartness. Love!
There's one thing that could make gingerbread cookies better, and that's chocolate!
Thin Mints!!! White. Chocolate. Thin. Mints. And did I read that correctly? No bake? WINNER!!
These remind me of candies my grandmother made when I was young.
Tried and true recipe for bourbon balls for the Christmas holiday.
These have got to be amazing, right?
I could eat a dozen of these alone. Right now!
White Christmas - Beverages + More
What a heavenly combination of flavors in this White Hot Chocolate recipe.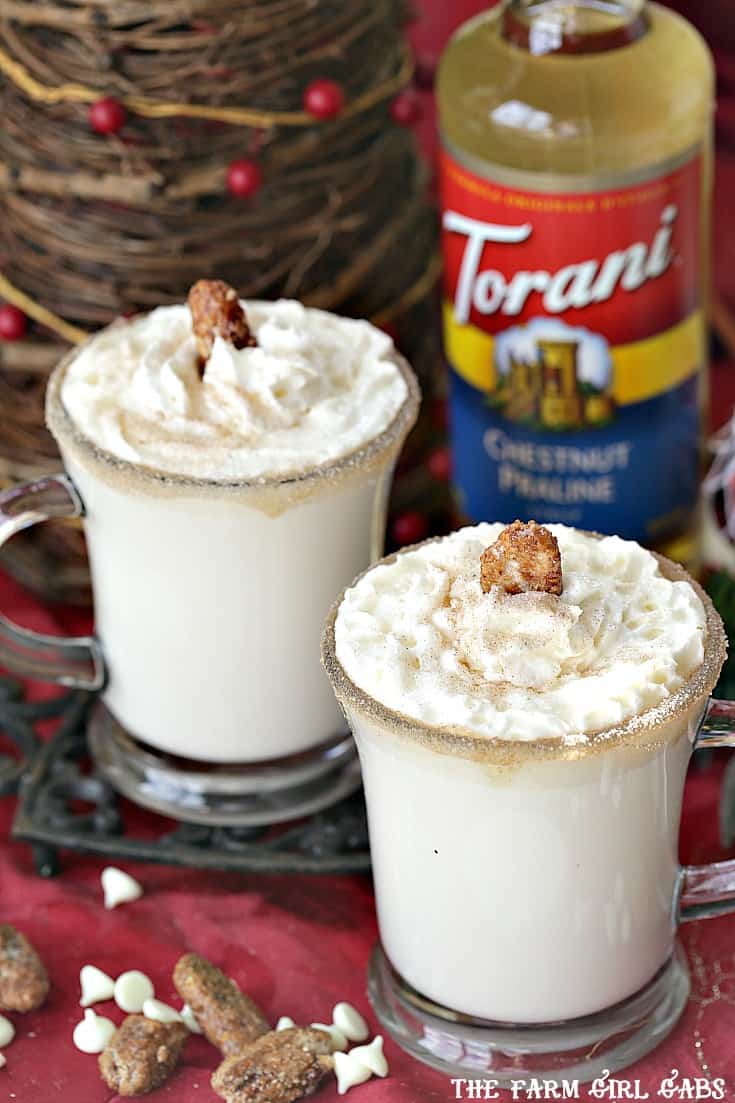 Sweet, salty and crunchy. this Winter wonderland Snack Mix will be a hit at all of your holiday parties.
I just know this is amazing. I remember having peppermint ice cream with my Papa when I was little. Can't wait to try this recipe.
I cannot wait to dig my spoon into this peppermint mousse!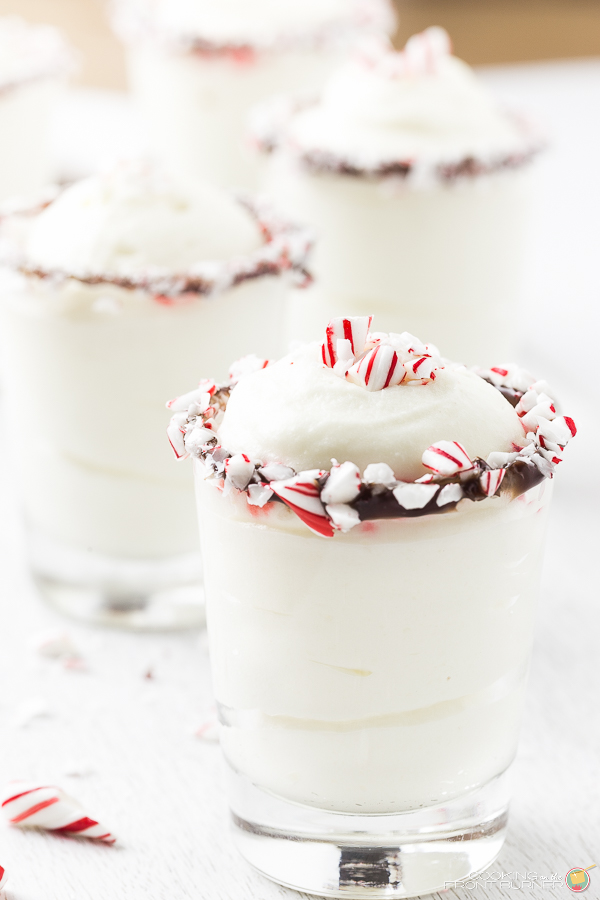 For the adults in the room...yum!
Warm, sweet and creamy, this white hot chocolate recipe will have every kid in the neighborhood lining up for a taste.
I love eggnog, don't you?
Creativity at Christmas! Love the role reversal between the hot chocolate and the topping. Perfection.
The perfect and slightly boozy whipped cream topping for all of your warm holiday beverages.
White Christmas - Crafts, DIY + Decor
Oh my at this DIY. The possibilities are endless.
So I need this gal to come make over my life. Love her Christmas White Farmhouse dining room, don't you?
Oh this is so simple, so stunning, and so lovely. New decorating goals. 🙂
I adore everything about this craft project for rustic wooden ornaments.
Now how smart is this? Love the creativity, and you'll never guess what they made it with.
This is unbelievable. How gorgeous is this wreath? From coffee filters!
And yet another (beautiful) reason to drink more wine this holiday season.
This is so ...utterly perfect. I love the light streaming into this white dining room.
Such a pretty Winter Wonderland tablescape. My favorite part is that lamp. (Gives me ideas on what to do with mine.)
Adorable FREE printable gift tags. Don't you love these designs?
Listen, I'm a real green tree girl, but this is SERIOUSLY making me rethink my Christmas decor. Great tips for the perfect white tree.
Fast, affordable, and a great way to add a custom touch to your existing decor for a White Christmas.
Love this post? Sign up for the Buy This Cook That Newsletter for a weekly email of new content. You can also follow us on Facebook, Pinterest, Twitter and Instagram for our latest + greatest ideas!